Clinics:
Ohio River and Western Railway
Woodsfield Yard History & Modeling Opportunities
Clinic by William Logan - March 24th, 2012 - MNGS
The Woodsfield yard was the original terminus of this narrow gauge railway starting in 1879. The Depot and yard evolved throughout the 52 year life of the railway.
The Depot and many other railway structures have now been documented in both photos and scaled architectural drawings from beginning to end by the author for both understanding and modeling.
The yard and structures are adaptable to many narrow gauge modeling opportunities beyond just the OR&W. This clinic will show in drawing and photos both the opportunities and historical changes that took place.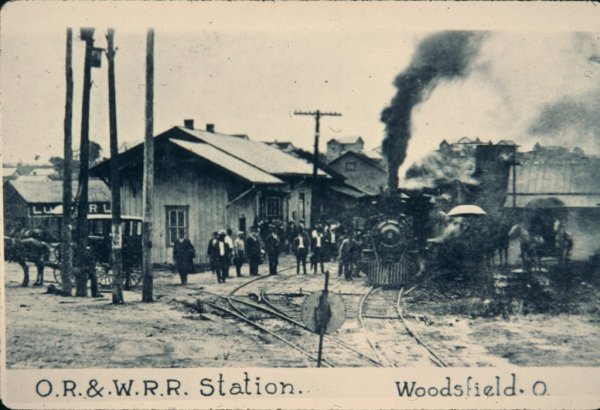 ---
Roger Mailnowski will be conducting a Hands On clinic "A different approach to layout scenery" or "An alternative to plaster scenery."
How I built my layout: metal studs, fiberglass hard shell, foam and resin rock castings from silicon molds. I'll provide a small module, say 24" x 18", with the fiberglass hard shell installed. Then demo, hands on, the mold and cast process. Followed by blending the castings together with Sculptamold. If possible, after letting that all dry, on the second day, I'd like to cover painting the rocks with airbrushed acrylics. Finally, we could in some way, give the module to someone to take home with them. Maybe the title could be " A different approach to layout building and scenery".
After the show a lucky winner will get to take the module home!
---
Jim Amato: Alternative Materials for Texture
Jon Scofield: Michigan Logging
Roger Malinowski: TBA
Bill Logan: Ohio River & Western